About the Prints
The prints can be purchased directly from each image's page by clicking "Buy" and adding the desired image to your cart. If you would prefer not to use Pay Pal for payment, please contact me and we can arrange payment through credit cards, cash or check.
Prints
Each print is made with the highest quality Fine Art Paper and professional printers. I've chosen the semi-gloss Crane Museo Silver Rag Fine Art Paper for all Colorbox mounted prints because this 100% cotton, archival paper has a heavyweight feel and richness of colors that is unmatched by any other paper and ink combination.
My print-only orders and custom framed prints are made with Fujiflex Supergloss paper. When viewed from behind glass, these Fujiflex prints are so vibrant they appear as if they are glowing!
Each print is hand signed and inspected for the upmost quality. Please allow 2-4 weeks for each print-only order.
Colorbox Mounting
The most popular option of mounting I offer referred to as Colorbox. Colorbox prints offer a more contemporary look when compared to traditional framing. The print is professionally mounted on a sturdy 3/8" high density MDF wood substrate, and a special protective vinyl laminate is heat-pressed to the print, making it UV, water, and fingerprint resistant. The wood edges are then beveled and trimmed with a black finished edge, which is made to hang flush against the wall. Colorbox mounted prints have a matte finish which significantly cuts down on glare. These pieces will look stunning from any angle in the room.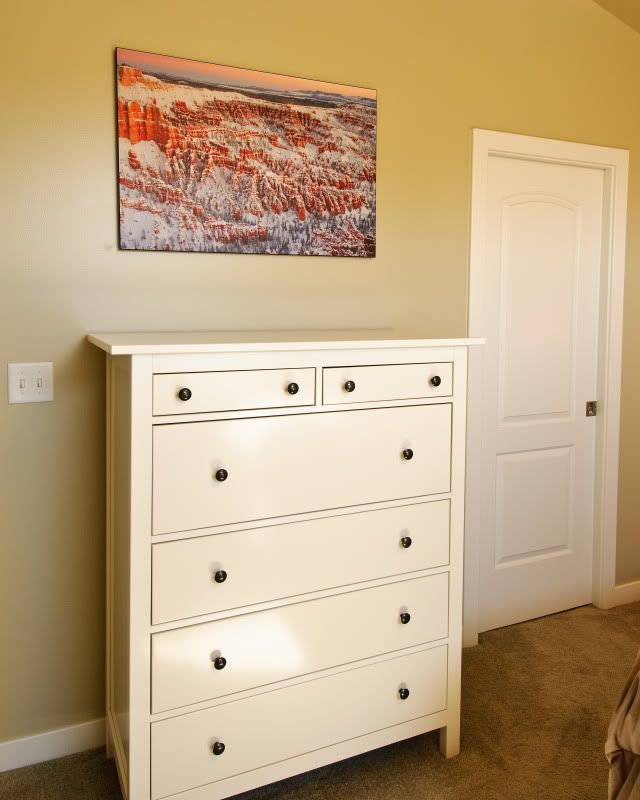 Notice how the glare from the light on the lower left corner of the picture doesn't affect the colorbox mounted image.
Please allow 4-6 weeks for all Colorbox orders.
Custom Framed
All custom frame orders are made with a Fujiflex Supergloss paper and framed by a professional framing business whom with I've developed a strong working relationship. These stunning gallery pieces are hard to match in quality and therefore are more expensive when compared to colorbox mounted prints. I will personally hand deliver each custom framed order to avoid risking damage by commercial shipping. Unfortunately, these are limited to certain locations. Please contact me by special order if you are interested in prices or purchasing a custom framed print.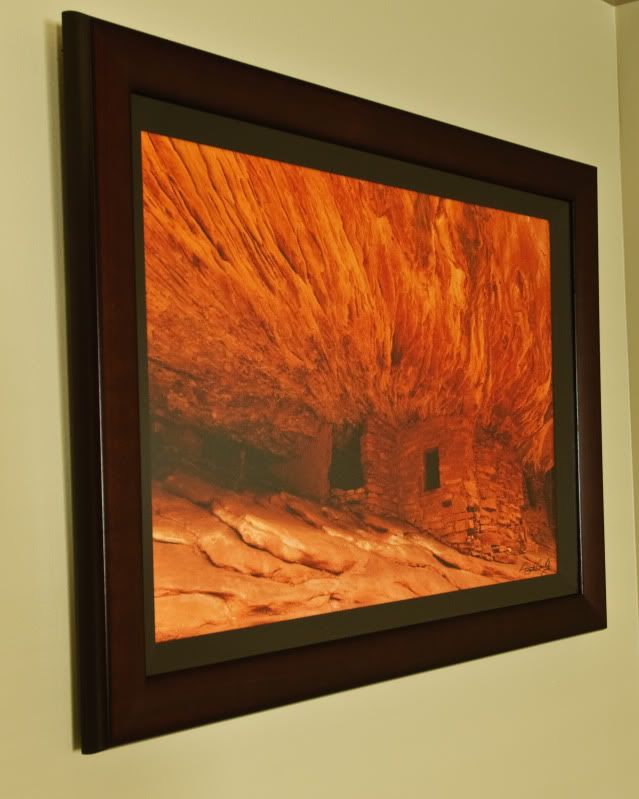 Quality Guarantee
I understand you may have reservations about ordering a print before seeing the finished product. For that reason I offer a full refund within 2 weeks of receiving your print. I am confident you will be pleased with the quality of my prints.
Thank you for interest and please feel free to contact me with any questions or comments.
Austin